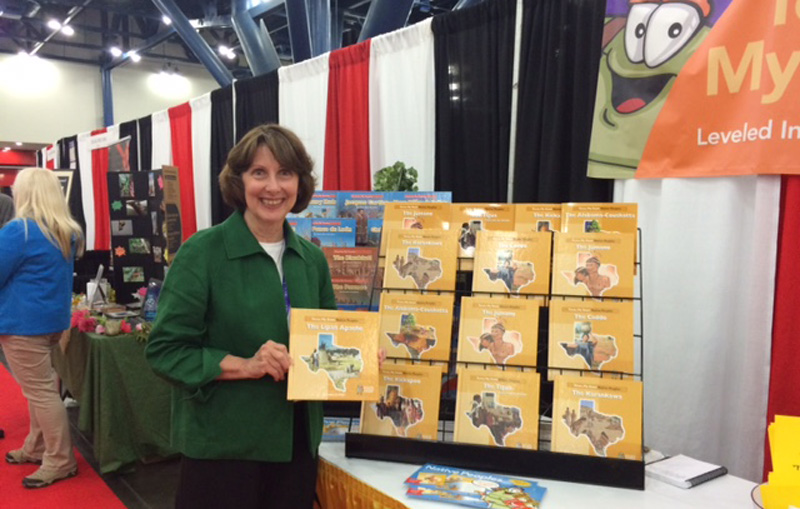 Hats off to Cowgirls (Grades 3-5)
In this presentation, Laura reads excerpts from Tad Lucas: Trick-Riding Rodeo Cowgirl and shares stories of spunky cowgirls who paved the way for the equal opportunities women enjoy today. Students will learn how women's fashion changed and became less restrictive and how this contributed to greater freedom for women. Students will also explore how cowgirls played a role in opening up career choices for women.
Story Soup (Grades 3-5)
Every good story has four basic ingredients: setting, characters, problems, and a perfect ending. In this interactive presentation, Laura shares the elements of fiction and works with students to create stories of their own.
The Writing Process (Grades 3-Adult)
In this presentation, Laura shares the writing process with students of all ages and adults. With lots of examples from her books, Laura describes research and outlining, writing, and editing. Students will experience the process of discovery that comes from watching ideas take shape and come together as a book.
Cool Nonfiction: Did That Really Happen? (Grades 3-12)
Using examples from her research and stories from the lives of Mark Twain, President William McKinley, Andrew Carnegie, first lady Laura Bush, and Steven Spielberg, Laura shares the process of creating nonfiction. Students learn the difference between biographies and historical fiction as Laura shows examples of each, and students try to guess which is fact and which is fiction. Research tips are provided and students are shown how to write a biography of their own. Puzzles are provided for fun and enrichment.
Making the World a Better Place: What's Your Part? (Grades 3-12)
This interactive, entertaining program examines what it means to be a good citizen. Using examples from her books, Laura shares stories about philanthropists Hilary Duff, Andrew Carnegie, Jane Addams, Florence Kelly and Julia Lathrop to show students examples of civic responsibility in action. Students are encouraged to think about what it means to be a good citizen and their personal responsibility to their community.