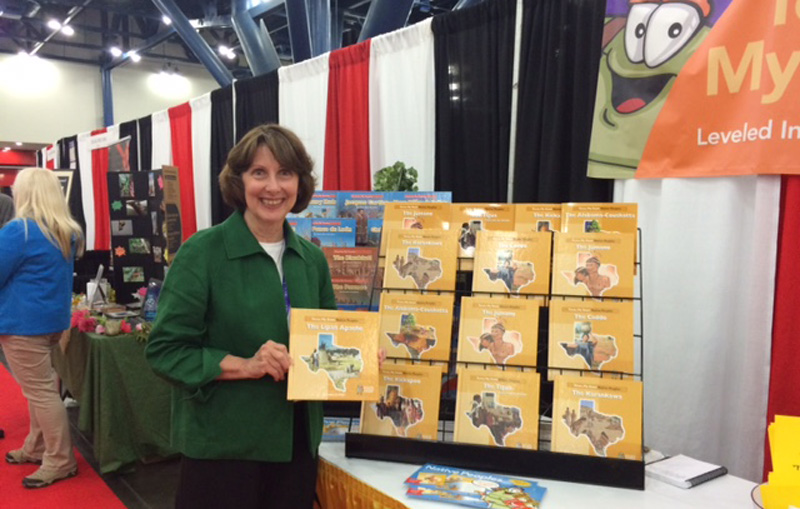 Laura writes nonfiction books for children and young adults.
When she taught reading and language arts, her goal was to get students excited about reading and writing. That's still her goal. Laura's presentations are centered around generating enthusiasm for reading, writing, history, and science.
Laura's school visits:
inspire students to read and write
empower reluctant readers and writers
include practical tips for students that can be put into practice right away
Programs for Schools
The Writing Process (Grades 4-8)
In an improv-style format for grades four and up, Laura illustrates the book publishing process from idea through printed book. She casts everyone in the class as a character in the publishing cast: writer, critique group member, agent, publisher, editor, illustrator, designer, marketing director, cover artist, printer, reviewer, buyer, and reader. After describing each role, students are encouraged to bring their own personalities to their characters as they enact the process of bringing a book to life.
Cool Nonfiction: Did That Really Happen? (Grades 4-10)
Using examples from her research and stories from Apollo 13 and the lives of Mark Twain, Andrew Carnegie, and Steven Spielberg, Laura shares the process of creating nonfiction. She describes research techniques, outlining, writing, and editing. Students learn the differences (and similarities) between biographies, nonfiction, historical fiction, and fiction as Laura shows examples of each, and students try to guess which is fact and which is fiction. Research tips are provided and students are shown how to write a bibliography and find primary sources.
Story Soup (Grades 3-6)
Every good story has four basic ingredients: setting, characters, problems, and a perfect ending. In this interactive presentation, Laura shares the elements of fiction and works with students to create stories of their own. Students experience the process of discovery that comes from watching ideas take shape and come together as a story.