Laura Bufano Edge was born just north of Chicago in Waukegan, Illinois. She grew up in a big Italian-Irish family with lots of brothers and sisters.
Laura loves to read, travel, dance, ride horses, and watch football games.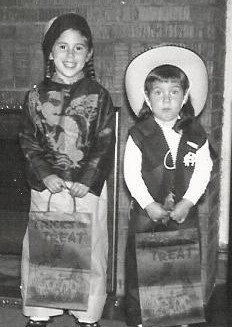 She received her bachelor's degree in education from the University of Texas at Austin and went on to study at the American Institute of Foreign Study in London, Paris, Rome, and Athens. After years of teaching, she jumped into full-time writing. She has also worked as a computer programmer, a Fred Astaire dance instructor, and an ice cream scooper. Laura lives with her husband, Gerry, in Houston, Texas.
Laura loves to travel and learn about new people and new places. She likes to dig beneath the surface and find out the how and why behind a story.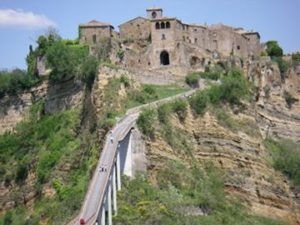 Here's one of Laura's favorite places, beautiful Civita di Bagnoregio, Italy, an 8th century Etruscan settlement.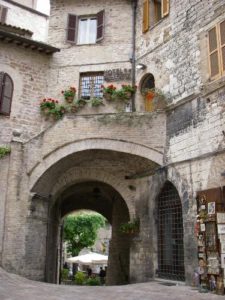 Civita is built on volcanic rock, so its residents place flower pots on every window and ledge to add touches of color to the quaint scene.
Beside the Seine in Paris, France.
Here's Laura and her family hanging out at Rockefeller Center in New York.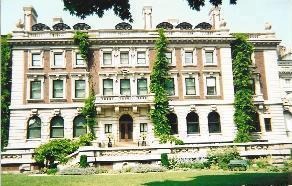 When Laura was working on her biography of Andrew Carnegie, she visited his 64-room mansion in New York. Wow! What a house. It's now the Cooper-Hewitt museum.

Here's Laura at NASA researching Apollo 13 and the US space program.